EXCLUSIVE ACCOMMODATION ON THE COSTA DE AZAHAR
The vocation of Casa Arizo is to be good hosts and provide personalised, friendly attention to our customers in a homely and friendly way.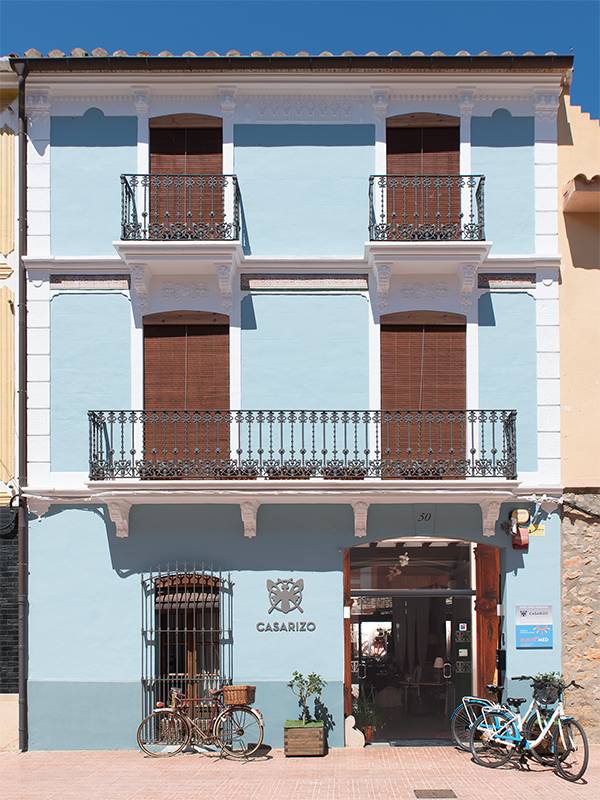 Casa Arizo is in the old quarter of Oropesa del Mar in Castellón. This charming house in the Valencian modernist style, built in 1911, has been carefully restored with utmost respect for the architectural and decorative values of the time.
Asun and Juan Arizo are your hosts whose friendly treatment makes visitors feel at home.
This concept of a typical Valencian hostel reminds us of the quiet and romantic life of yonder years but with all the mod-cons.
Don José Rivera Forner, administrator to the Counts of Cervellón, gentleman of Oropesa,  ordered this house to be built.
Carmen Rivera Llorens, Mr. José Rivera's daughter and  Juan Arizo Olmos, a Valencian doctor, were the original owners.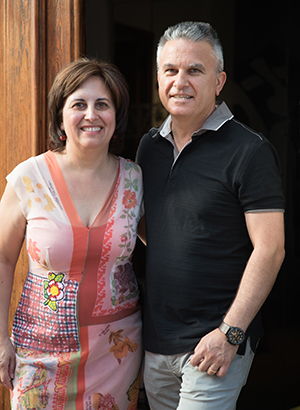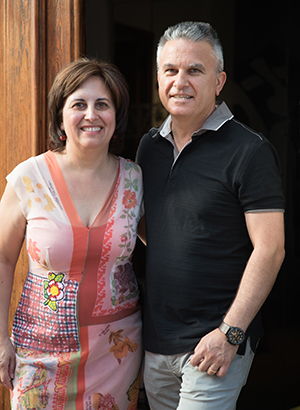 The restoration of Casa Arizo has respected the original structures of the house resulting in comfortable and charming rooms.
VALENCIAN MODERNIST STYLE
VALENCIAN MODERNIST STYLE
Valencian modernist style but including the functional and technological needs of today.
The first floor has been decorated with elements that combine the forms and tones of the modernist style. The hydraulic mosaic tiled floor and the furniture, original to the house, are from the same period.
The floor is made up of a large suite and two other rooms of different sizes, in which the quirky "Petite Classique" stands out, a small but very original room.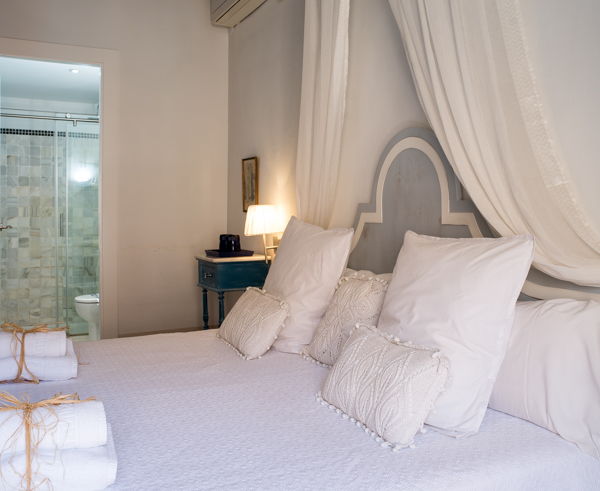 A beautiful rustic-style house filled with salvaged objects and furniture.
The second floor is decorated in the Valencian country style, the rooms have retained the original flooring and traditional objects and furniture have been used to evoke a certain nostalgia.
The Arizo siblings have created the unique rustic decor of Casa Arizo by bringing together an amalgamation of materials and decorative elements with unexpected and treasured details typical of a town house.
In the architecture of the house, the manually-made ceramic floors and the wooden-beamed ceilings deserve a mention.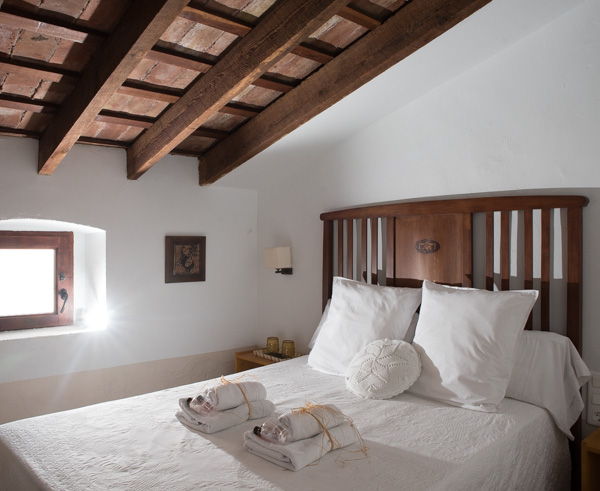 Casa Arizo's team's attention to detail, the room designs and the layout of the communal areas, takes the visitor away from the traditional concept of a hotel to immerse them in a new kind of service and hospitality.